Woke Up Like This... Kinda
Oh, Beyonce!
This past weekend was spent like they usually are: sipping coffee, running errands, scouring home decor websites - you know, the usual. I've been all about stylish comfort as of late and I can't even tell you how much I'm loving the t-shirt trend right now. This is my take on a classic t-shirt and jeans look: fancied up a bit with black denim, a graphic tee, ankle booties and a leather-sleeved coat to keep warm in this snowglobe!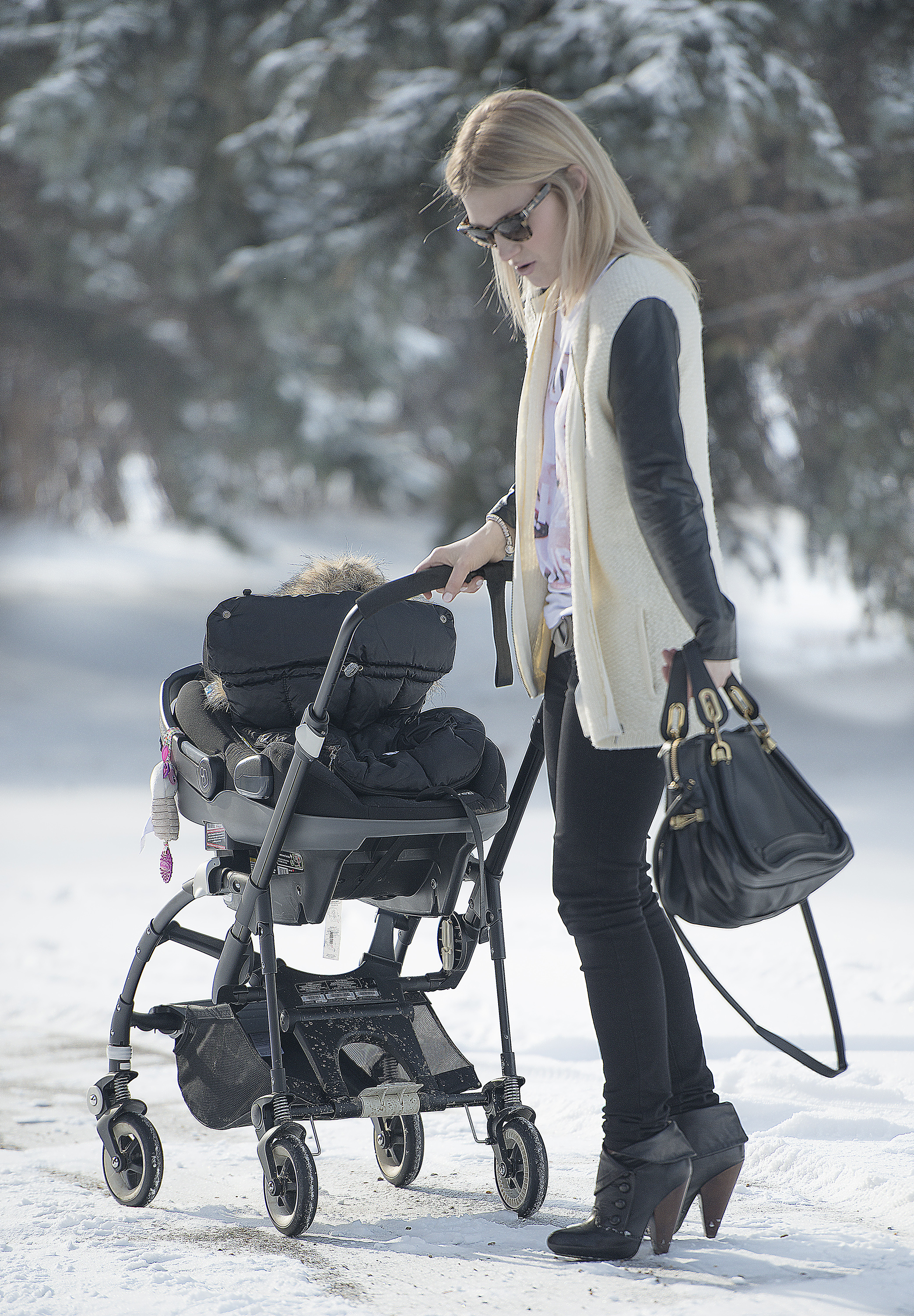 Oh, and of course I had my favorite sidekick along for the ride! Outfit details and similar suggestions can be found below. XO!