All Gold All the Time
Brushed Nickle, it's time for you to take a back seat. Although I still like this finish: gold is starting to make more of an appearance and I could not be more excited.

All you fashionistas have been wearing it for a couple of years now in your jewelry and hardware - it was only a matter of time before it really caught on in home decor. We talk about this finish a lot for small accessories but I specifically wanted to talk about cabinet hardware, plumbing, and lighting fixtures.
Working in kitchen and bath design these are the things that really set my heart a flutter and I can't wait to share with you the ones I love most. Below are some of my favorite inspirational images for the golden trend.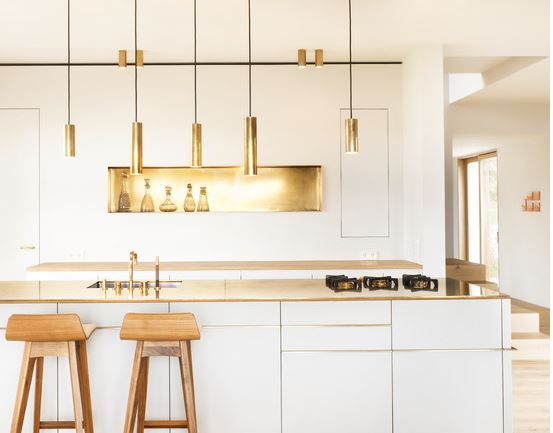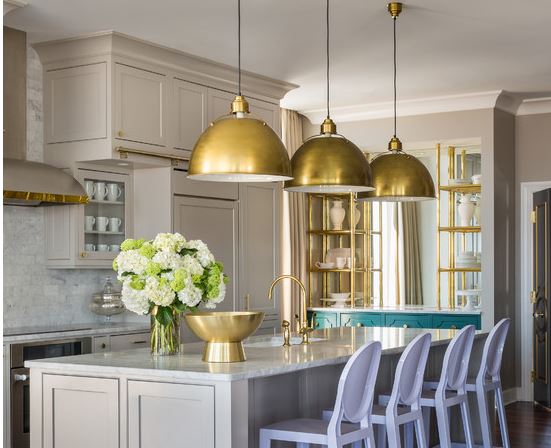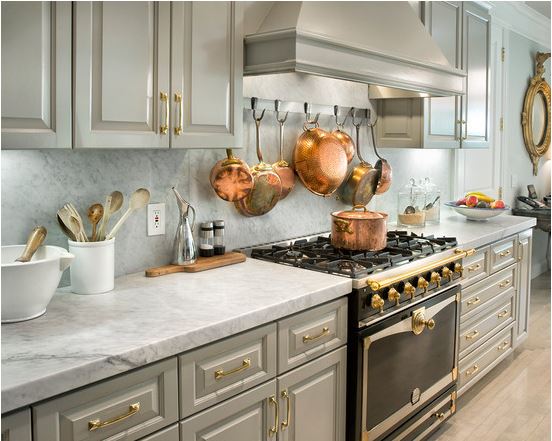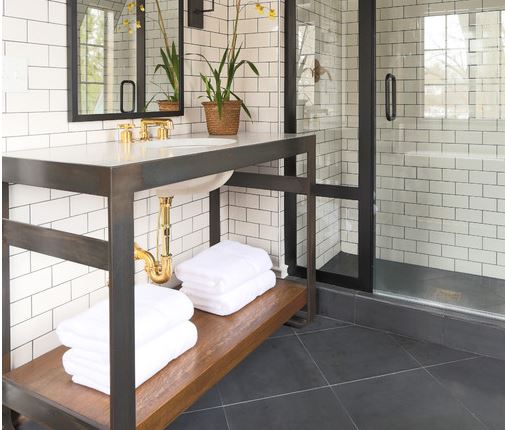 To keep your beautiful gold in the 21st century, avoid pairing with too many warm tones and keep your gold more brushed and cool toned, unlike like the bright brass of the 80's.
I love a good mix of metals - especially gold with a matte black or iron finish - aaahhh-mazing. Note mirrors in bottom picture, vanity and glass surround in second last photo.
Stainless Steel Appliances
One objection I always hear is that the gold hardware won't match my stainless steel appliances. Trust me, every single finish in your house doesn't have to match. Expertly mixing metals is an inexpensive way to add instant designer style to any space. Just refer to images 2, 3, 4 and 5 for mixed finishes in the kitchen.
If this idea makes you cringe - opt for photo one with appliance panels to match your cabinetry for a built in look. Just make sure you can get matching appliance door hardware.
If you're not sure on your selections, hire a designer! Many are available for color consultations if you don't require one for the entire project.
Looking for even more design inspiration? Check out our Pinterest!